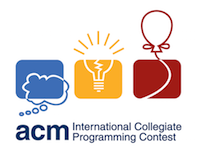 Did you know? SWERC 2016 was held in Porto (Portugal) on November 19–20th. It stands for: the SouthWestern European Regional Contest of the ACM ICPC (International Collegiate Programming Contest).
11 problems
5 hours
3 people and 1 keyboard per team
Teams from ENS Paris-Saclay
(4chan 4ever) Guillaume Aubian, Clémence Beauseigneur et Noël Nadal
(CMD Paris-Saclay) Rémi Dupré, Garance Gourdel et Lucas Gréaux
(Middle-third) Tito Nguyen, Jérémie Perrin et Clémence Réda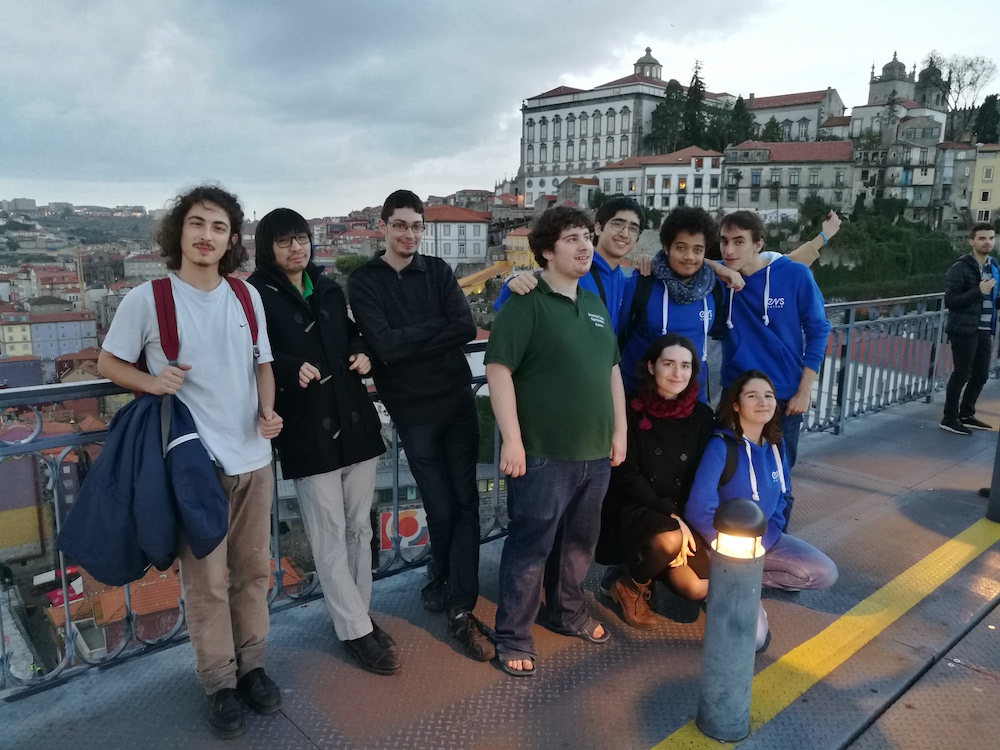 Results
Browse the whole scoreboard of SWERC 2016 on the official website.
1 ENS Paris, 9 problems solved over 11
2 ETH Zürich, 8 problems solved
3 UPC Barcelona, 7 problems solved
The last 3 years, UPC was first et ETH second. Kudos to ENS who just broke the pattern!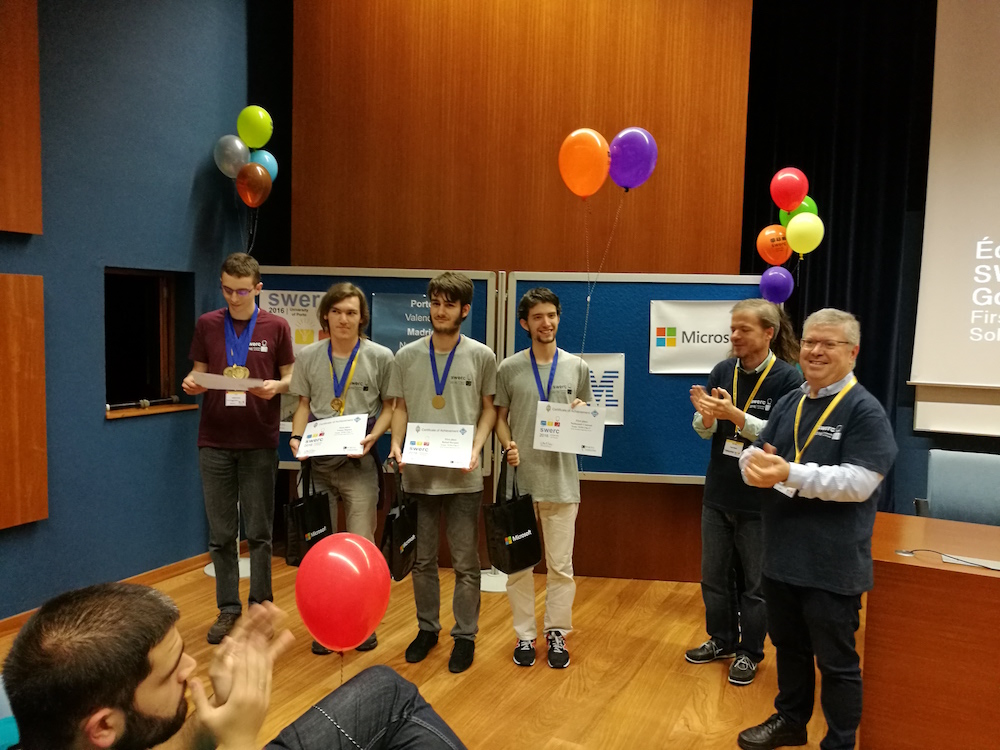 They will represent Southwestern Europe at the ACM/ICPC World Finals on May 24, 2017 in Rapid City, South Dakota.
Our teams:
27 Middle-third, 2 problems solved
45 4chan 4ever, 2 problems solved
46 CMD Paris-Saclay, 2 problems solved
The Vietnamese diacritics of Lê Thành Dũng Nguyễn crashed the system. We should have called this team "Special Characters".
WHAT THE FUCK pic.twitter.com/WqrRYSapWq

— Jill-Jênn Vie (@jjvie) 20 novembre 2016
A few pictures
Our Pikachu met other mascots:
(Pikachu) École normale supérieure de Paris-Saclay, France
(Bip Bip) Technion Institute of Technology, Haïfa, Israel
(Poussifeu) Universitad autonoma de Madrid, Spain
Bip Bip and Pikachu already met at SWERC 2014, also in Porto:
Looks like Pikachu made a new friend from Israel! #SWERC #Porto #ENSCachan pic.twitter.com/woytbarvE4

— Jill-Jênn Vie (@jjvie) 22 novembre 2014
SWERC 2017 in Télécom ParisTech
Next year, SWERC 2017 will be organized in Paris! The new Director is Antoine Amarilli.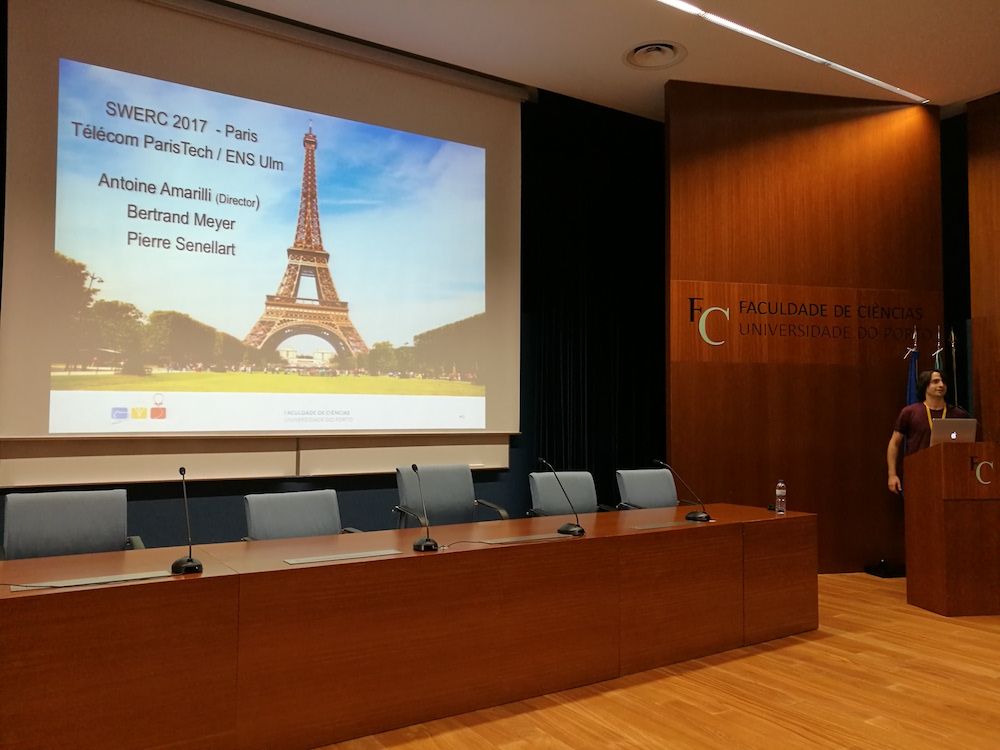 On another registry, students could finish their compilation project in the plane.
See you next year!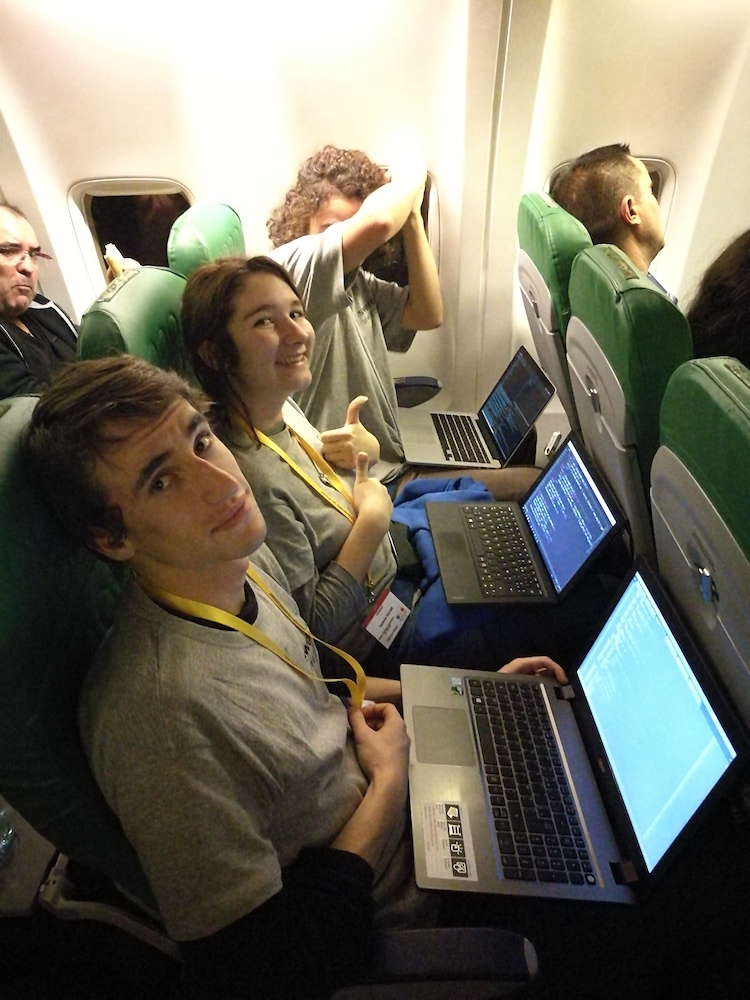 Comments